Magik Kart Launches
November 7, 2019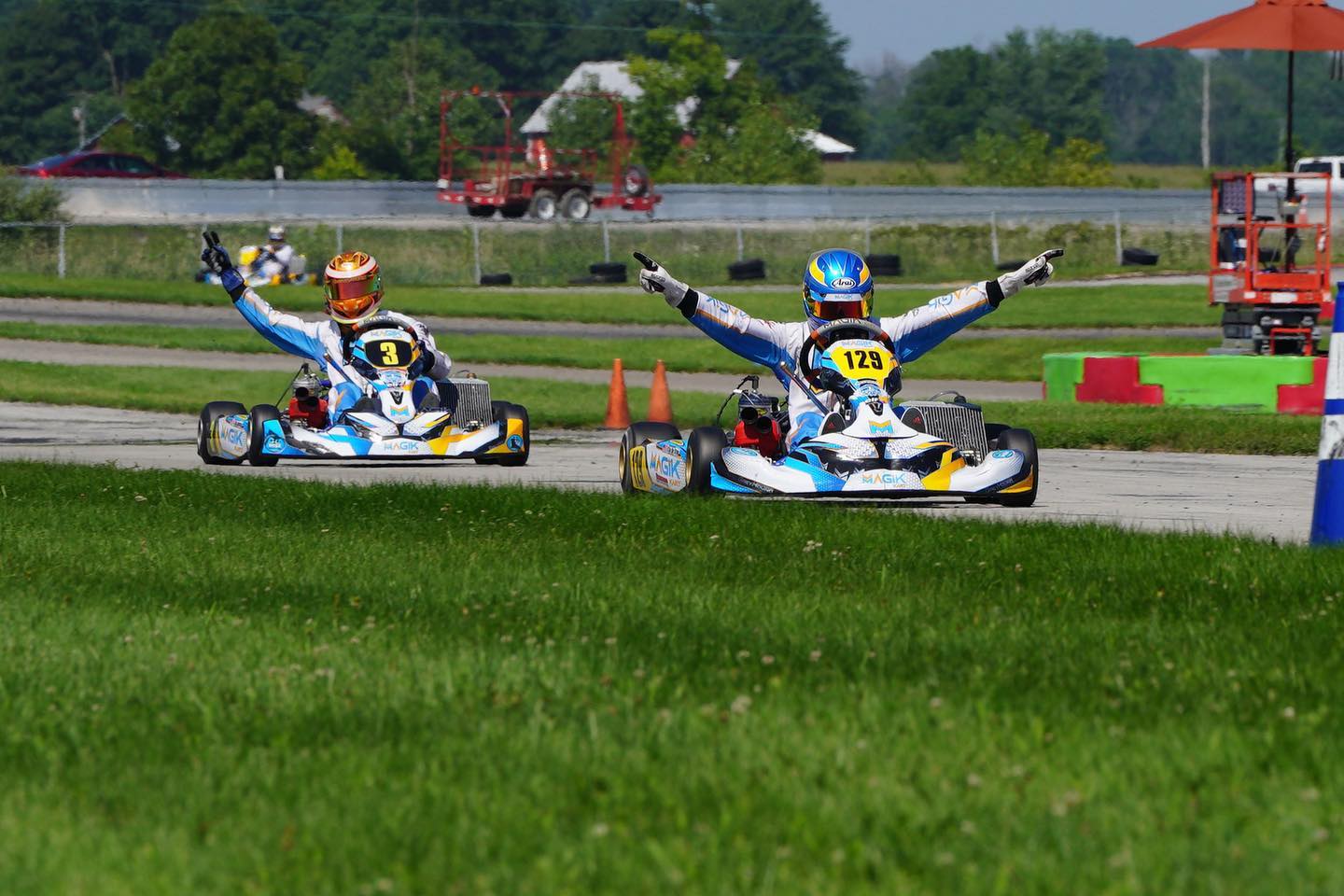 A successful two weeks at the 2020 SKUSA ProTour at New Castle
August 17, 2020
Checkered Motorsports/Magik Kart USA is happy to announce a major addition and asset to their growing program. Effective for 2020, the Floridian and multi-champion driver, AJ Myers returns to Checkered Motorsports. Piloting the Magik Kart KZ Bolt chassis, Myers returns to the family based operation with his first debut coming at the Florida Winter Tour.
"AJ has a winning attitude, and continues to put 110% into all programs that he is involved in, " explained Robert Bujdoso of Checkered Motorsports. "As a former Checkered Motorsports pilot, we are excited to have AJ back in our shifter program and continue to play an instrumental role with our upcoming shifter pilots."
Placing heavy emphasis on the shifter program for 2020, Checkered/Magik Kart USA plans on competing in the Florida Winter Tour, SKUSA Pro Tour, and Gear Up F-Series event. What may be considered the Trio of karting, AJ joins Rory van der Steur and Andrew Bujdoso fielding a total of 3 Magik karts at the Florida Winter Tour.
'"I'm excited for the addition of AJ to the team as we can all push each other to become better and better every weekend, stated Rory van der Steur of Magik Kart USA. '"The development of the chassis is very important to the brand, AJ brings a lot to the table and we are excited for what 2020 brings."
AJ Myers has seen success across all brands over the course of his karting career thus far. A recent graduate from UCF, Myers looks forward to growing both programs.
"Checkered has always been family to me since our first championship together in 2014, explained AJ Myers. "No matter who I am racing with, you can always find me inside their tent. I'm excited for the opportunity and rejoining the what we all consider a fast and fun team."
To find out more about the Magik Kart USA program, visit them on Facebook or follow Checkered Motorsports on Facebook to follow the rest of the team in 2020.
Contact:
Magik Kart:
Magikracingkart@gmail.com
Checkered Motorsports:
checkeredmotorsports@yahoo.com