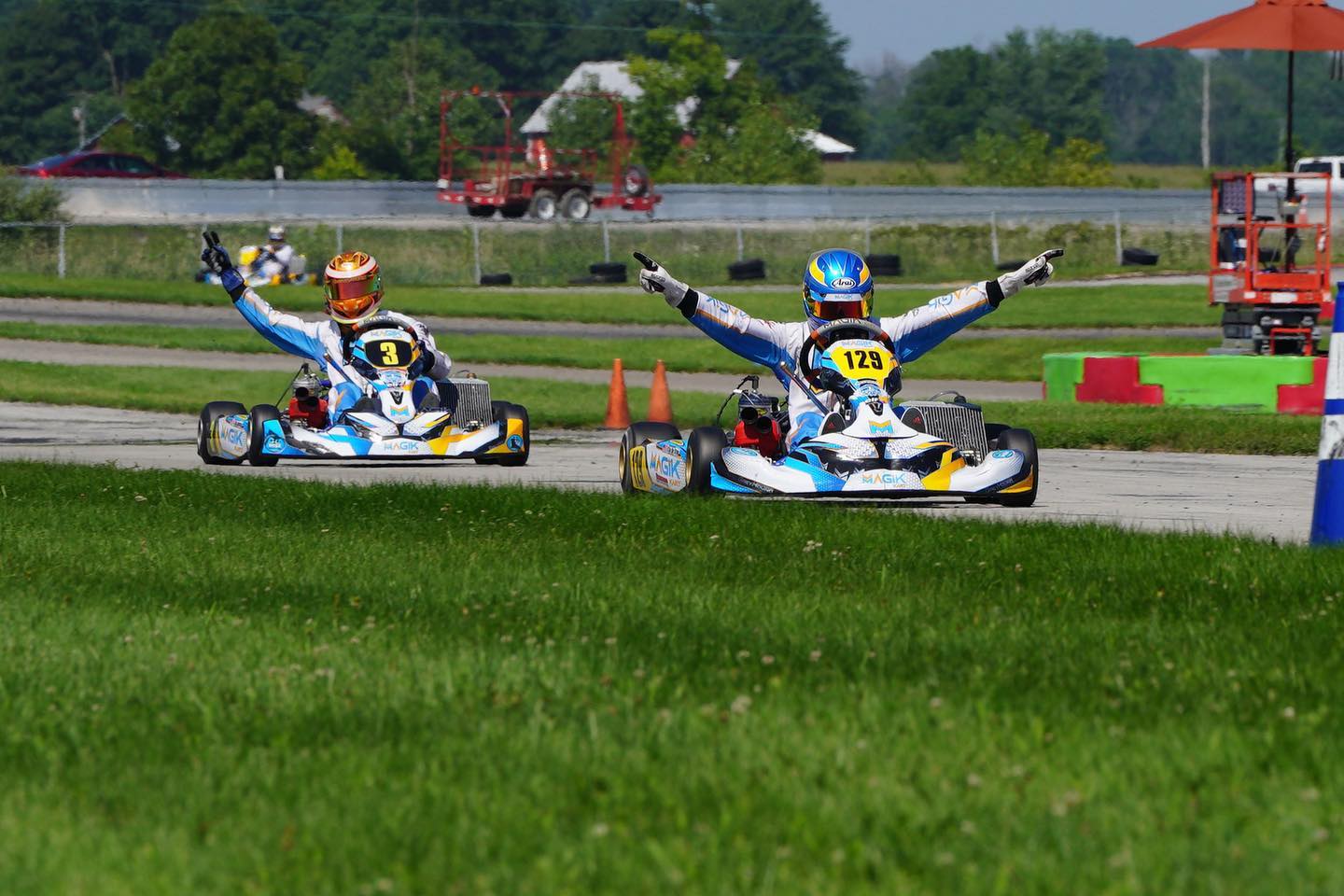 Founded by the duo of Rory Van Der Steur and Andrew Bujdoso in late 2019. They have quickly pronounced themselves as one of the best shifter kart teams in America.  Magik Kart was able to start the 2020 year off on a positive note as Magik's first official factory driver AJ Myers captured the 2020 FWT Rok Shifter Championship.  The success continued at the  2020 SKUSA ProTour as Magik Kart was able to capture wins at 5 of the 6 rounds, along with coming home 1-2-3 in the final champtions standings.  The champion was AJ Myers, followed by Rory Van Der Steur on the second step and Andrew Bujdoso rounding out the championship podium in third.   
Magik Kart uses EKS (Eagle Kart System) for all of there manufacturing needs, which is based just south of Verona, Italy. Karting veteran Gianpaolo Masotto carries a wealth of knowledge so it was easy to put our trust in Mr. Masotto.
With Magik Kart we have built ourselves a team of key players. Another key player is Mr. Giuseppe Peppo Morcia . Born in Peru competing in karting and working in the sport he has built a respectable reputation on the worldwide karting stage. Peppo also has a racing team when not working as a factory mechanic, which known as Magik and the story behind where the name Magik Kart came.
With Magik our main focus is to develop and provide the best chassis possible to all our drivers.
Andrew Bujdoso
Owner
Completing the backbone to Magik Kart is Andrew Bujdoso. With 14years of karting under his belt Andrew shows a love for the sport.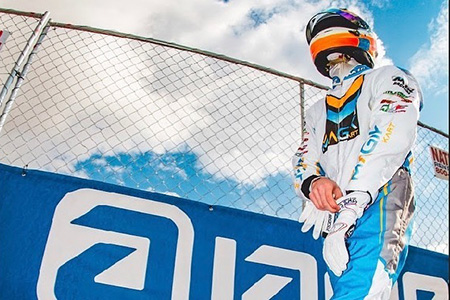 Rory van der Steur
Owner
Van Der Steur Racing has been in motorsports since the 90s with his father competing in ALMS. It was not until 2006, age 6, that Rory was introduced to karting. Now completing his Engineering degree and supporting and managing the Magik brand, Rory is a key factor to Magik Kart.